UPCOMING PROGRAMS

VETERANS' DAY PROGRAM— Thurday, Nov. 9, 7:00-8:30 PM in the sanctuary: Silent sitting meditation followed by various forms of meditative walking from Thich Nhat Hanh's Zen Order of Interbeing including Walking With or For Someone and Walking with Courage.

SUNDAYS IN NOVEMBER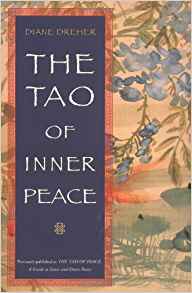 In a 5-part series, Paul Dray leads initial guided meditation & shares his practice with a book which undergirds that practice: Diane Dreher's The Tao of Inner Peace. Paul will particularly focus on how the Tao contributed much content to Zen's forerunner, the Chinese Ch'an, particularly to Zen ethics, as in Thich Nhat Hanh's 5 Mindfulness Trainings. All parts of the series may be separately understood. All are Sundays from 8:30-9:30 AM in the Emerson Room of the Fahs House.

☸ Sun. Nov. 5 Taoist principles of growth, balance, oneness (no self) and acting in harmony with the natural environment.
☸ Sun. Nov. 12 Taoist principles applied to self - Following the Great Way leads to increased peace for the individual.
☸ Sun. Nov. 19: Tao people in the larger world - Being peaceful within ourselves, Tao people act peacefully in their environment. Becoming aware we are part of, and not separate from the natural world, they consume resources mindfully, and become stewards of their environment.
☸ Sun. Nov. 26: Tao people in community - Taoist principles bring about harmonious action in work/life/home.
☸ Sun. Dec. 3: Taoist politics - The Tao Te Ching was intended as a guide for peacefully governing the Country. It was an antidote to war, famine, and excesses of the ruling classes. It is an inherently political text. Following its teachings we become messengers of peace, bring conflict resolution and resilience to our towns, cities, and the nation.


Our Policy Documents: click here
Our Roots and Our Covenant
Governance Policies
Program Policies and Guidelines
for Scholarships to Retreats
and Other Dharma Events


Information on the MPG for New Sangha-friends: click here

Directions: click here

Follow Mindful Annapolis on
Twitter @MPGAnnapolis




The Mindfulness Practice Group is a spirituality program of the Unitarian Universalist Church of Annapolis. Visit the UUCA Home Page HERE.